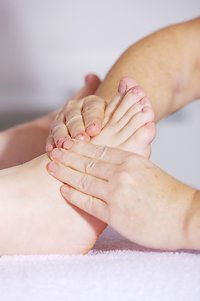 First treatment lasts up to 1 hour 15 minutes as a consultation form is completed with subsequent treatments lasting up to one hour.

Reflexology has been recognised as being effective for a wide range of different symptoms including:
Stress
Anxiety
Sleep disorders
Back pain
Digestive disorders
Migraines and headaches
Hormonal imbalances
General pain relief
Circulation problems

Reflexology can be carried out on the hands or the feet and uses thumb and finger massage movements to work reflexes that correspond to different organs and systems of the body. It stimulates the body to produce an uninhibited natural energy flow and encourages the body to restore it's own natural healthy balance. It is a very relaxing and gentle treatment.

To gain the maximum benefits a course of 6 treatments is recommended although many clients feel the ongoing benefits from a relaxing monthly reflexology treatment to maintain balance and wellbeing.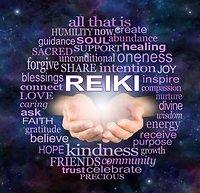 Reiki is a Japanese word that means Universal Life Energy and a Reiki treatment works with this energy to harmonise and balance the mind, body and soul. It is a natural whole body treatment that is understood to promote the body's regenerative self-healing ability.

Dr Mikao Usui developed Reiki in Japan in the early 20th Century and it has spread across the World through attunements of students by Reiki Masters.

A Reiki treatment is carried out on a couch or a chair with the client remaining clothed. The practitioner gently places their hands non-intrusively on or near the body. There is no massage or manipulation and the whole person is treated.

Reiki is a natural healing process that anyone can benefit from and it can be used to support and enhance other forms of treatment.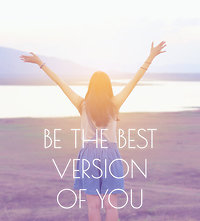 Feeling a bit lost? Not happy with yourself? Life feeling out of balance? Stress levels too high?

Do you know that you need to change some things in your life but don't know where to start or not sure what it is that feels out of balance?

Life coaching using NLP techniques could help start you on the pathway to being the very best version of you!

We work together to establish achievable goals utilising positive resources that you already possess but perhaps have forgotten how to access. We remove fears and blocks that could be stopping you from moving forward and realising your full potential. I help you in a non-judgemental manner to see options and possibilities that can help move you towards an end goal of a healthier and happier you. I utilise some highly effective NLP (Neuro Linguistic Programming) tools and techniques to help move you forward in a positive and empowering manner. I can also record a personalised guided meditation for you to use in your own time to relax and reduce stress levels.

Any aspect of life can benefit from Life Coaching:
Careers
Relationships
Health & Emotions
Sports & Fitness
Desire to learn something new
Wanting to achieve a dream or life goal!

I have enjoyed the positive effects of life coaching myself and it was through working with a life coach that I had the courage and conviction to start on my holistic and wellbeing journey.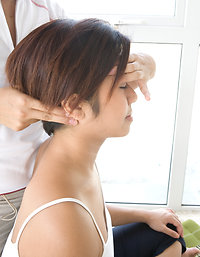 This is a wonderfully relaxing treatment that includes a massage of the shoulders, neck, arms, face and head that has it's roots in ancient India working on pressure points in the head and face.

Indian Head Massage provides relief from aches and pains, promotes a healthy scalp and hair, and helps induce relaxation and a feeling of well-being.

Other physical and psychological benefits can include:
Relaxation of muscles, providing immediate relief.
Knots and nodules can be eased.
Relaxation of the whole body.
Dispersal of toxins from tense, knotted muscles
Improved circulation of blood and increased oxygen uptake.
Stimulation and improvement of the circulation.
Help in the relief of eyestrain and tension headaches.
Promoting better quality sleep.
Help with mental tiredness and tension.
Improved concentration.
Relief from mental and emotional stress.

It is carried out seated or lying down, fully clothed with no oils used.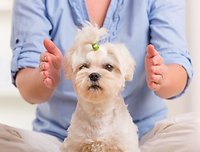 Please note that this is not a substitute for veterinary care.

Animal healing however, may benefit your beloved pet on an emotional, mental and physical level. It may also be used preventatively in order to restore and maintain balance of your animal's energy field.

It is very similar to human reiki and they will absorb what is most beneficial for them at that time and the energy knows where it needs to go for balance and healing.

I have found this treatment particularly useful in calming animals that are perhaps having trouble settling into an new environment or are feeling threatened for some reason.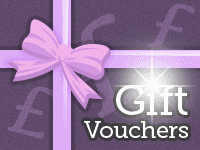 Show someone just how much you care by gifting them time for themselves to relax and be pampered.

I offer money vouchers that can be put towards a treatment of choice or you can purchase a specific treatment or course of treatments.

For more information call me on 07947191916 or email me