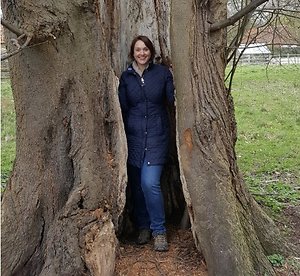 Hello, I am Caroline and I am passionate about helping you find a positive balance in your life and achieve a sense of peace and wellbeing.

After working for over 25 years in corporate sales and marketing roles I have finally found my true path which is helping others be the best version of themselves they can possibly be.

I have first hand experience of the negative effects emotional and physical stress has on your health, wellbeing and self esteem. I believe that by looking after ourselves on an emotional and energetic level, through finding balance and connection with ourselves that the challenges of life are easier to face. This belief is what started my holistic therapy journey as I wanted to find a more natural approach to dealing with the challenges that I faced in my personal and work life.

I work on relaxation and balancing through reflexology, Qigong, Indian head massage and reiki helping to promote overall wellbeing.

Through Life Coaching and NLP I help individuals define their future goals and through focusing on a positive mindset and reinforcing positive behaviours I help them to build action plans for success.

My approach is friendly, positive, open and non-judgemental with the aim of helping you on your holistic wellbeing journey and being the best version of you.

I practice meditation and Qigong daily and believe in the power of positive thought and the need for a regular good belly laugh! I love animals and can't imagine a life without a pet or 3 around me! I have two rescue cats that have taught me so much about unconditional love and trust and they are both reiki junkies!

I love being out in nature and I am particularly inspired by mountains and have been lucky enough to trek in the Indian Himalaya's, the Atlas Mountains in Morocco, the Inca Trail in Peru and summit Mount Kilimanjaro. Travel and interacting with different cultures has broadened my appreciation of different lifestyles and beliefs. My sessions can cover aspects such as meditation, healthy eating, connecting to spirit, appreciating nature, developing mindfulness and working with energy.

At the end of the day we all want to find happiness and enjoy a fulfilling life, but it is how we are as individuals and how we treat others that truly defines us. My desire is for our fears to be banished to allow love to flow at the highest level possible, for us to be the best versions of ourselves possible!