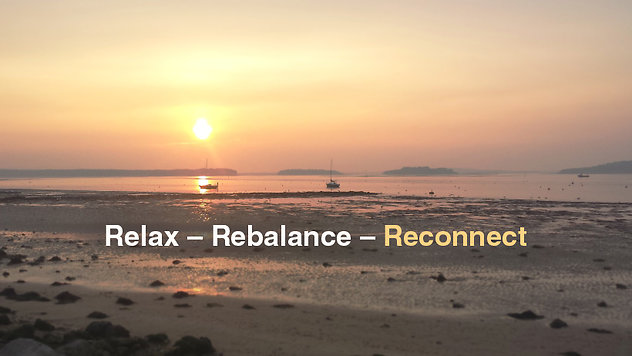 Frequently Asked Questions
Do you offer treatments in the home?
Yes, I can offer mobile treatments in a reclining chair or on a couch in the comfort of your own home. Please call to discuss in more detail.

Where can I have a treatment if not in my own home?
I use a lovely relaxing therapy room in Burton Latimer.

How do I pay for treatments?
Payment during the treatment by cash or bank transfer prior to treatment. If there is any reason found during the consultation why a treatment can't be carried out a full refund will be issued within 24 hours or an alternative treatment offered if suitable.

What is your cancellation policy?
Please try and provide me with as much notice as possible if you are unable to make a treatment, as this is a session that I could potentially give to another client. Ideally please give 48 hours notice of cancellation. Cancellations less than 48 hours in advance will incur a £20 cancellation fee unless I can fill the time slot with another client. I accept however, that there are exceptions when emergencies will result in a last minute cancellation.

REFLEXOLOGY
Does this have to be done on the feet?
No I can carry out reflexology on the hands or the feet.

Can reflexology be done in a seated position?
Yes, I have a reclining chair that I can use or a healing couch.

Can I have reflexology if I am pregnant?
Yes, you can have reflexology but I will need to go through a few details to ascertain your general health as well as where you are with your pregnancy and how things have been so far. There are one or two situations that may mean reflexology is not appropriate but in general 'Mums to be' find the treatment calming and relaxing.

What does a treatment feel like? Does it hurt?
Most clients enter into a deep state of relaxation. Areas of congestion may be uncomfortable but shouldn't be painful. I constantly check that you are comfortable and adapt the pressure I apply to suit you.

My feet are very ticklish. Will I be able to tolerate reflexology?
I have encountered many people who say they have ticklish feet but have yet to find someone who finds reflexology ticklish!

Can you diagnose what's wrong with me?
No. As a reflexologist I am not able to diagnose or cure medical conditions. Your feet may indicate areas that are congested or out of balance within your body and we will be able to discuss what we find but if you have questions regarding a medical condition you should see your GP.

REIKI
Is the treatment hands on?
The treatment can be hands on or off and is mostly a combination of the two. However it is your treatment so if hands off is preferred that is absolutely fine. At all times your privacy and decency will be respected and clothing remains on throughout the treatment.

Can this be done in a seated `position?
Yes, I can carry out a reiki treatment in a sitting position.

What will I feel?
You might not feel anything at all but clients frequently feel heat from my hands and may feel a tingling as the energy flows. Some clients may see colours too.

ANIMAL HEALING / REIKI
How Can Reiki Help Pets?
The healing of animals works on so many different levels, from physical to mental, emotional and spiritual. It can be beneficial for everything from illnesses to injuries. Behavioural problems can also be resolved. Healing can help speed up recovery from illness and injury as it allows the animal to heal itself on a deep, natural level. It is a wonderful, non-invasive method that helps to bring the animal back to a place of natural balance. Reiki healing can remove blocked energy that can cause both physical and emotional issues. As well as healing current issues, animal healing can be used on a regular basis to help prevent future health problems from occurring, keeping the animal's energy field in a balanced condition and boosting their immune system.

How Do the Animals React to Reiki?
This really does depend on both the animal and the issues it has. Most pets will become very relaxed, often yawning or twitching as they release stress and negative emotions. Some will welcome it and stand in position to receive the healing whilst others may be restless. This is where I may opt to use distant healing rather than hands-on reiki. You may see changes in your pet after a reiki session or you may not. Don't worry if you don't – just because you can't see a change it doesn't mean it hasn't helped them. It doesn't help every issue they might have, but it always goes to where it is needed most. It's also worth noting that a few sessions is more beneficial than just one.

What is Distant Healing?
Distant healing is the method of sending reiki energy without being in the presence of the animal. Transmitting healing over distance can be a very effective complementary therapy and is ideal when the pet can not be seen in person.

What animals is reiki suitable for?
I offer reiki healing to any animal, dog, cat, horse, pig, rabbit etc. You can try a single reiki session for your pet and that may be enough or, as with human reiki, it can require a few sessions to see a difference but your pet should always feel better during and after any healing work.

LIFE COACHING WITH NLP
What happens during a life coaching session?
During the session, I will ask you a number of questions, such as what you want to get out of life, what areas you are unhappy with and where you would like to see yourself ending up. It is up to you to challenge or reflect upon certain ideas to help you move forward with your life, you will never be forced to make any decisions you don't feel comfortable with, I just help you to clear the way to becoming the best version of you possible. All sessions are confidential, allowing you to explore your thoughts and feelings privately. Life coaching is often seen as a partnership between you and your life coach, who gently encourages you to explore how to make positive changes in your life. I also offer support and feedback to help you to stay focused on your goals.

How long will a life coaching session last?
Life coaching sessions will typically last between 45 minutes and 60 minutes

Do life coaching sessions need to be face to face?
Sessions can be conducted over the phone, face to face, over email or via Skype.

What is NLP?
Neuro-Linguistic Programming (NLP) is thought to be one of the most effective and accessible self-help methods to come from modern psychology. Many life coaches use NLP techniques to help 're-programme' clients' patterns of thinking and behaving.

How many life coaching sessions will I need?
You can have as many or as few life coaching sessions as you like. Some people hire a life coach once every few months, some people have a session once a week. It is entirely up to you to decide and will depend on your goals and timelines set in the coaching sessions.

How is life coaching different from counselling?
One difference between counselling and life coaching is that counselling can investigate the underlying causes of mental health problems. Life coaching focuses more on the future to encourage personal-development and self-improvement. Life coaches are not qualified to diagnose or treat any health-related problems, although if the situation arises they may suggest you see a GP.

INDIAN HEAD MASSAGE
Do you use oils?
No I do not use oils. I find that my clients prefer this to avoid leaving with oil residue in their hair. The treatment is about stimulating the hair follicles on the scalp and massaging the pressure points on the scalp and this is more effective without oils.

Is Indian Head Massage carried out seated or lying down?
It is carried out in a seated position with the head supported against a cushion during parts of the massage.

Is it ok to have Indian head massage when pregnant?
Yes, as long as you are comfortable sitting for up to 40 minutes it is very relaxing and calming.

What clothes should I wear for my Indian Head Massage?
As the massage includes the neck, arm and shoulders it is advisable to wear loose, comfortable clothing. You temperature can drop as you relax so make sure you will be warm enough, although I do have blankets that you can use.

Are there any reasons why I can't have reflexology, reiki or Indian head massage?
There are contraindications for each treatment that may prevent or restrict treatment. If you want to discuss this with me before coming for a treatment please call me on 07947191916 or email me . At the first consultation I complete a client information form and collect lifestyle and medical information that is applicable to the treatment you will be receiving.

How do you store and use my personal data?
I am GDPR compliant and my privacy page has details of what data I collect, how I store and use it and your rights in relation to this data. Click here for more information.